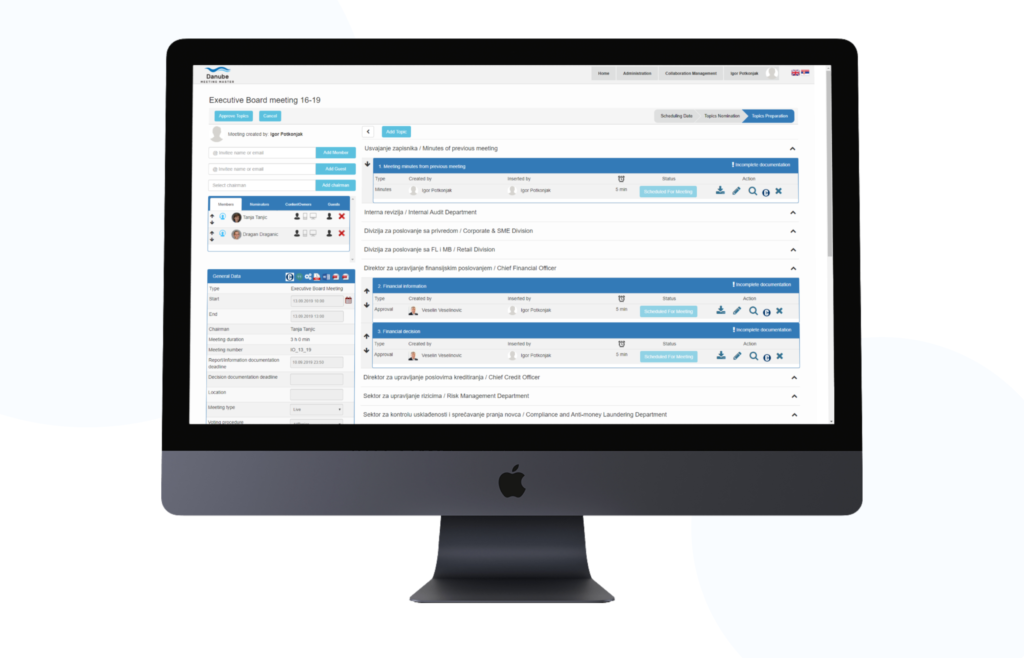 How Does "New Reality" Affect the Way Companies Do Business?
Work From Home Is Our New Reality
Only one infected person in a team can put the whole company in danger if working on-premises. To minimize the risk of the impact, companies have switched to work-from-home – the option they were not familiar with from earlier. This mode also brings challenges such as productivity decrease, implementation of all legal requirements, and compliance with security standards in this new reality of our's.
Improve Or Perish – More Accurate Than Ever
In order to maintain the profit margins in the markets with decreasing demand, companies have been trying to improve their productivity and optimize their costs, usually through the process of automatization, which boosts their productivity.
The Best Time For Change Is Now
It is estimated that COVID-19 responses have significantly speeded up the adoption of digital technologies in companies. This shows that companies see the benefits of digitalization, which is why this process is not going to stop. If you are already digitalizing the way you do the business, make sure not to let your decision making process lag behind.
What Is Meeting Master?
Meeting Master is a collaborative software that digitalizes the meeting organization activities, document handling, meeting execution, and meeting follow-up activities. It is designed to support the complete meeting organization process from scheduling to closing.
GET Meeting Master is a perfect tool for bringing effectiveness to formal meetings like Board of Directors, Executive Board, Product Board, Credit Approval Board, Shareholders assembly, and other formal meeting types that are regulated by legal requirements and followed by the executive decisions.
How Can Meeting Master Help?
Supporting Remote Work
By digitizing the meeting organization, Meeting Master allows your company to have an efficient decision-making process even in the situation when most of the employees are working from home or even from abroad. It is possible to carry out the whole process without a single person in the office.
Increasing Efficiency
Meeting Master is designed to increase efficiency by bringing the structure, automating the manual task, centralizing all the activities, and eliminating the room for errors. Our solution integrates all participants and all phases of the process into a meaningful whole – from meeting organizers,, employees in charge of topic nomination and documentation preparation, all the way to Board members. Unlike the software products that cover only meeting execution, Meeting Master is designed to drive results by bringing clarity to the whole meeting process.
Allowing Legal Compliance
Meeting Master is compliant with all necessary legal requirements for the organization of different formal, top management, and Board meetings. You can organize your boards, both online or offline, and be sure that you comply with all legal regulations.
Maintaining Security
At a time when one leaked information can severely damage the company's reputation, Meeting Master is taking care of the security of your most important documents. You can choose if you want your executive decisions to be stored on a secured cloud or on your own company server.
Being Environmentally Responsible
With its digital signature functionality, Meeting Master is eliminating the need for any paper documentation. Cutting down paper consumption is always good but it is especially beneficial when the same document needs to be signed by multiple people who are in different locations. Act responsibly, save trees and decrease the carbon footprint of your business and at the same time lead effective meetings.
Did You Like the Idea of Improving Your Business?
Find out more about GET Meeting Master or simply Schedule your 1 on 1 meeting with us, so we can discuss and understand your needs. We will be happy to organize a demonstration for you to see our Meeting Master in action, give you answers to your questions, and together plan an efficient future for you.